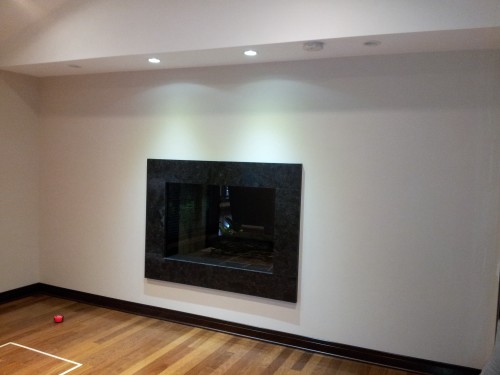 PROBLEM
In our home we had a great empty room where we were thinking to have our modern home office. In that office, we knew we needed a big office desk with lots of drawers and for it to be big enough for more than one person to work on at the same time and with lots of bookshelves somewhere across the whole wall.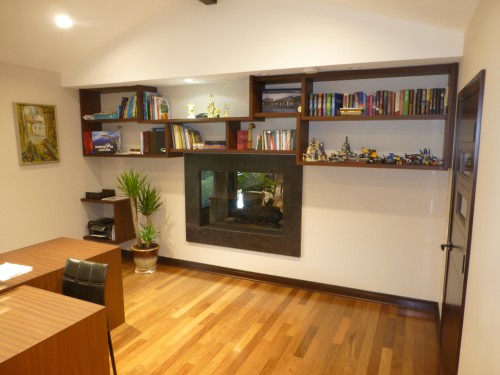 SOLUTION
All of our wishes Unimode Woodworking resolved by designing a desk with an on demand expandable extra table surface from underneath the existing desk top, and, when we need more room space, we can push back into the desk. He designed bookshelves in a very interesting and unusual way with shelves in different proportions and different depth that made them very unique!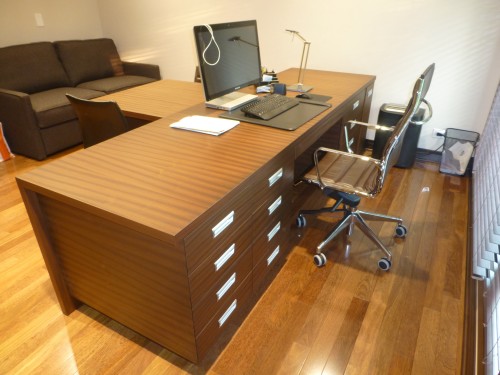 RESULT
A few weeks later, they brought our finished product and installed it without a problem. The result is astonishing!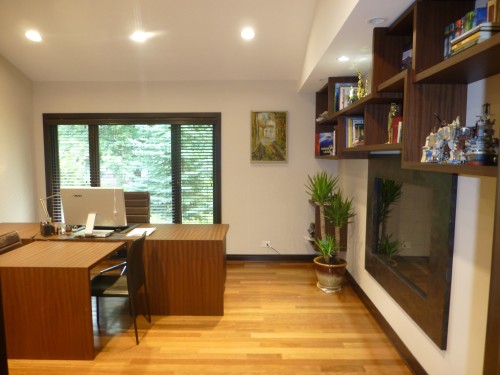 HAPPY CLIENT TESTIMONIAL
We are extremely satisfied with our modern home office, just as we are happy with our whole house that was designed and implemented by UniMode Woodworking in the past! We definitely recommend UniMode Woodworking inc. to anybody!
Andrew S.