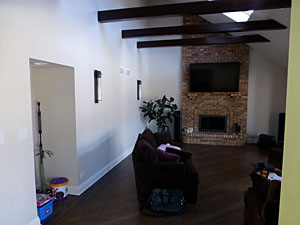 PROBLEM
We bought our house a while ago. In our living room something was missing. It looked both dated and empty. All we had was a beautiful fireplace and an empty niche in the wall. So after a long exhausting and disappointing search for some sort of entertainment unit, we were already giving up because we couldn't find anything that we would like in our living room. After visiting our friends' house, something caught our eye! Beautifully designed and custom made kitchen and coffee-tables, made by UniMode Woodworking and Design Company. The coffee table was amazing, like no other we had ever seen! That's when we knew, that this was our complete solution to our living room. We quickly called UniMode for help.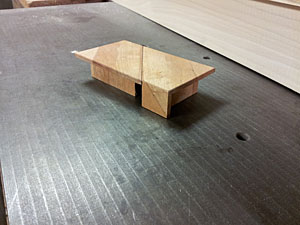 SOLUTION
UniMode soon visited our house and reviewed our living room problem , We told them that we liked the coffee table in our friends' house that they did and we would like to have something equally unique and beautiful in our own living room. We had no idea what kind of shape of coffee table we would like and there's not much room in our living room for a big table . We also had our stereo just sitting on the floor in the corner by the fireplace and that opening niche in the wall. .They fashioned a fabulous design that we loved from the first sight and they made a little coffee-table model to benefit our visual imagination. All we had to do was pick the right material for our coffee table from the large variety of exotic wood samples that they brought and decide to go ahead with the project.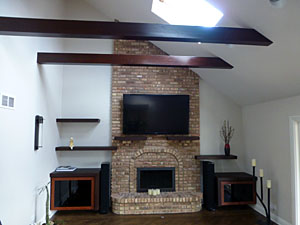 *RESULT
We overwhelmingly pleased and happy with our living room entertainment unit by the fireplace, with a little entertaining bar unit incorporated where that empty wall opening used to be. We also now have a truly admirable one of the kind coffee table that was redesigned for a better look in the process of its construction. , Truly beyond our imaginations!!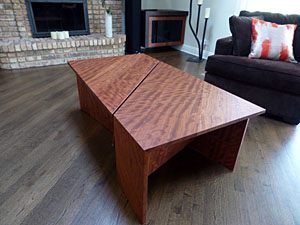 HAPPY CLIENT TESTIMONIAL
Our living room definitely became our favorite place in the entire house to spend time with our family and friends. Without a doubt, we will recommend UniMode Woodworking and Design Company to anyone that wants to have something unique and outrageously outstanding in quality custom woodwork in their house.
We already have many more projects in mind and UniMode Woodworking and d
Design definitely will be the one we will choose.
Rasa & Giedrius M.