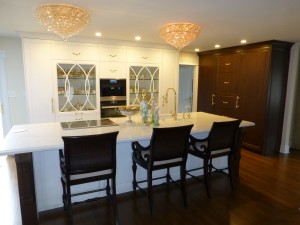 Kitchen
What a pleasure it was to work with UniMode Woodworking & Design! Fully professional from start to finish. They are, advanced, creative, yet full of practical ideas, and delivered exactly as promised! We consider UniMode Woodworking absolutely trustworthy and extremely gifted! We are very pleased, and satisfied with the end result, and know, we will enjoy it for many years to come!
Tadas & Agne D.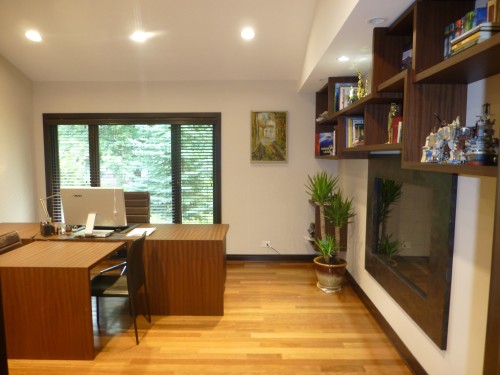 Home Office
We are extremely satisfied with our modern home office, just as we are happy with our whole house that was designed and implemented by UniMode Woodworking in the past! We definitely recommend UniMode Woodworking inc. to anybody!
Andrew S.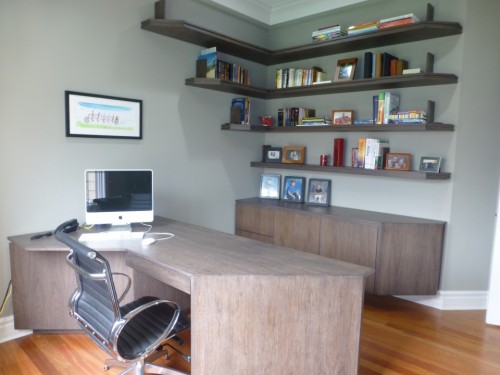 Home Office
We couldn't be more pleased with how everything turned out. From the design to the functionality to the color, everything was perfect. Our new office space provides all of the functionality that we wanted for our family, and then some.
Ray & Julie  S.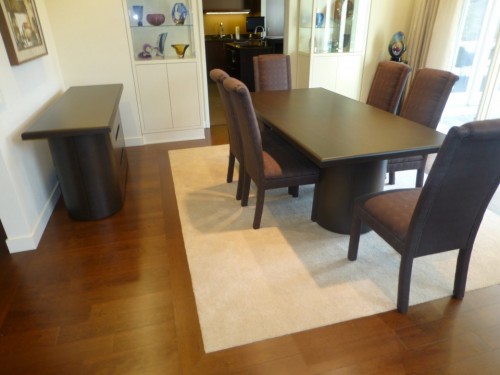 Dining Room Set
We would like to express how pleased we are with the dining room table and buffet you made for us. We recently moved into our new home, after several years of designing and building it ourselves and a lifetime of dreaming about it. The attention to detail and quality of workmanship we strived to achieve in our home is certainly echoed in your furniture, as well. Thank you for your effort!
Lori & Gary T.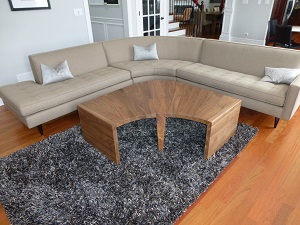 Walnut Coffee Table
Needless to say, we received many complements from our guests. Thank you and we look forward to our next project with UniMode Woodworking & Design!
Ray & Julie  S.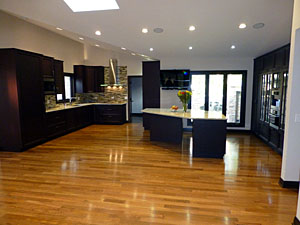 Dream Kitchen
UniMode Woodworking and Design Company are extremely knowledgeable in every aspect of the custom woodworking industry. They are able to furnish invaluable practical advice, such as how different kind of materials or exotic and non exotic woods will react to the weather and sunlight. Most importantly of all, they give you a confident feeling before they start your project and the result are literally beyond your imagination when they finish. When you want the finest quality custom designed woodwork, I highly recommend that you contact UniMode Woodworking and Design Company. You will be glad you did. I certainly was!
Andrew S.
Read the Case Study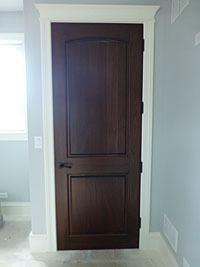 Interior Doors
We are as happy as could be with our unique design one-of-a-kind interior doors. UniMode greatly exceeded our highest expectations and we definitely will be contacting them again for more custom-made products we have in mind for our House.
Eimantas D.
Read the Case Study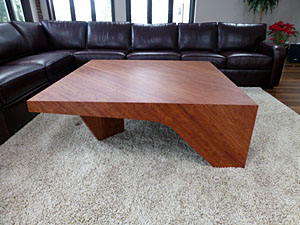 Coffee and Dining Tables
Just like before UniMode did a breathtakingly excellent job on these two very unique tables that we are extremely happy with. We have been getting many compliments from our friends and guests who visit our home. Quality speaks for itself, and their custom built wood fixtures and furniture are the envy of everyone in our circle of friends!
Andrew S.
Read the Case Study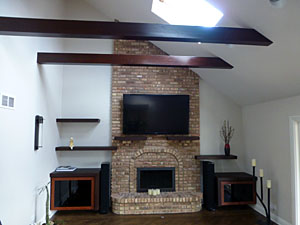 Living Room Turnaround
Our living room definitely became our favorite place in the entire house to spend time with our family and friends. Without a doubt, we will recommend UniMode Woodworking and Design Company to anyone that wants to have something unique and outrageously outstanding in quality custom woodwork in their house. We already have many more projects in mind and UniMode Woodworking and d Design definitely will be the one we will choose.
Rasa & Giedrius M.
Read the Case Study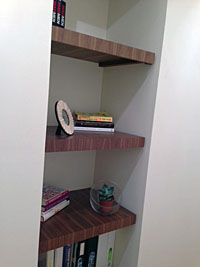 Shelving Unit
We had a unique space at our home that looked incomplete.  It needed a shelving unit. Professionals from Unimode came in, listened our needs, took the measurements, and in couple days provided suggestions with possible design options and wood choices. Unimode was very easy to work with. He explained and made suggestions as he would do it for himself.  Final result was awesome! The hallway closet shelves look and feel rich, contemporary, and are very functional.
Tomas B.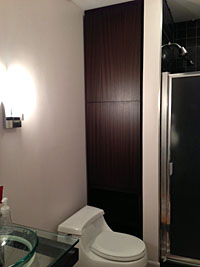 Linen Closet
I always wanted to have a linen closet. However, because of the space dimensions and furniture color it was very difficult to find what I was looking for. Unimode was able to solve this problem. The build-in linen closet fits perfectly and goes well with the bathroom design. I highly recommend Unimode to anyone who is interested in quality, usability, and high-end design.
Diana B.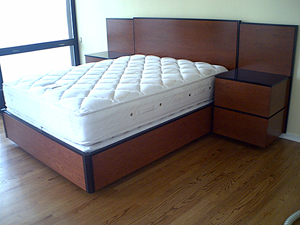 Master Bedroom – Built-Ins
Unimode woodworking & Design created, designed and fabricated a headboard, a frame for our box spring and mattress, and individual two(2) drawer nightstand vanities for each side of the bed. These built-ins were constructed using high-end wood materials. Each of the materials is of different surface finishes and colours. The finished products are outstanding. We are quite proud of these pieces.
Mrs.Nyers and I needless to say , are extremely pleased with the professionalism Unimode woodworking & Design demonstrated throughout the course of several projects. The quality of materials used as well as the expert workmanship and craftsmanship employed were outstanding . The cost associated with all of the projects were more than competitive . It is rare in this day and age to locate this kind of dependable, gifted talent in this art form. We have taken the liberty to praise his work to our guests; and have recommended him highly to a number of our friends and acquaintances.
Stephen J. Nyers III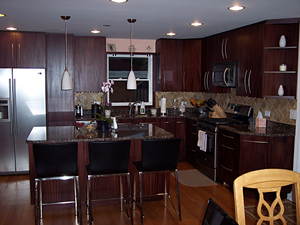 Kitchen cabinets
When we decided on-doing remodelling of our house, we wanted to be sure that our kitchen will be very special, contemporary and one of a kind . To achieve that, we needed a skilled builder with creative vision , who would help us design our dream kitchen. After a long search our friends referred Unimode woodworking & Design to us.
After just couple constructive meetings they were able to give us sketches of projected kitchen, which we liked very much, and after signing contract we had our Dream Kitchen done within estimated time with precision and high-end craftsmanship .
We can recommend Unimode woodworking & Design to anyone , who wants quality custom woodwork done in their house.
Vaida & Pranas Ivinskis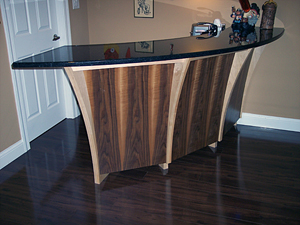 Custom Bar
Unimode woodworking & Design is a craftsman who designed and hand- crafted a beautiful bar for our basement , which is exactly what we were looking for. This bar has a very unique design and shape (one of a kind)!
We needed the bar quickly , for a coming up party. Unimode woodworking & Design was very flexible with the time we gave him. He worked long hours , therefore, the job was completed right on time . Even though he had to rush through it, the job was done very neatly and carefully. The price is definitely associated with this outstanding craftsmanship.
I recommend Unimode woodworking & Design as a Custom Woodworker, who is very knowledgeable in his job.
Grazina Burneikis