STEP 1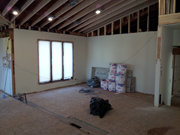 CONSULTATION
During our first meeting at your job site, whether your home, office, or business, we will discuss as much as possible about the project you have in mind, your timelines and your expectations.
We will take measurements and conceive a general idea of what you envision for this custom project.
On this visit, we will not quote prices because it is impossible to do right away as every project is unique and has its own requirements.
We do not believe in guessing and this is why we will consider all aspects carefully before quoting you a definite price.
STEP 2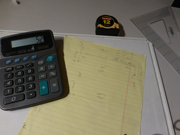 ESTIMATE AND AGREEMENT
Back in our office, we will put all the information we discussed into requirements and estimate the essential resources needed.
We will put together a rough estimate and contact you. If we agree on this rough estimate, before we start any detailed drawings, we will need to collect a deposit fee, based on the size of the project.
This deposit fee will cover our necessary time to make a quality design and drawings for your project.
The deposit fee is nonrefundable, but will be deducted from the project down payment, when the contract is signed.
STEP 3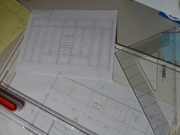 PROJECT DRAWINGS AND CONTRACT
After we have an agreement and deposit fee for our design and drawings, we will transfer our envisioned design in to the drawings and collect or make any necessary samples that would be involved in your project.
Then we will contact you to schedule another appointment for you to review our drawings, design and samples.
If any changes or modifications are determined at that time, we will change them in our drawings and design, and resubmit them for your review.
Then we will recalculate everything according to the new changes and modifications to the design, and put everything into the contract.
On that day, when the contract is signed by you, we will have to collect a down payment which will vary from 40% to 60% based on the project.. This down payment will cover most of the materials for this project.
After the contract is signed, if you decide to implement any changes, you must do so as soon as possible, before the part that needs a change is started.
STEP 4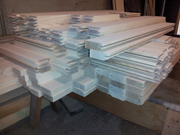 IMPLEMENTATION
After we have our deposit, we will spend the time needed for crafting your custom project, according to our agreed design!
After we finish crafting and building your custom project, if any type of custom color or finish has to be done to your project, we will make one more final sample of the actual color or finish on the actual piece of material that involved in your project, for your approval!
After your approval, the final finish will be applied and we will start preparation for installation.
STEP 5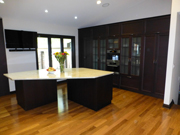 DELIVERY AND INSTALLATION
After we finish your custom project, will contact you to make a schedule for the delivery and installation.
Delivery and installation is always included in our price! Unless it says different in our contract!
Every single piece of your custom project will be delivered to your door very carefully. In our contract, we have roughly estimated times for the installation of your custom project, and most of the times it's enough for us to install properly and precisely with the exceptional quality, but due to the nature of the custom-made, sometimes it takes a little longer for us to make sure that everything will be installed properly and precisely.
After we finish installing, you will inspect your custom-made project, and then we will make sure that you absolutely love your custom-made project, before we sign the final document on the day you pay us, the remainder of the agreed upon price.